Curtis ʻIaukea Society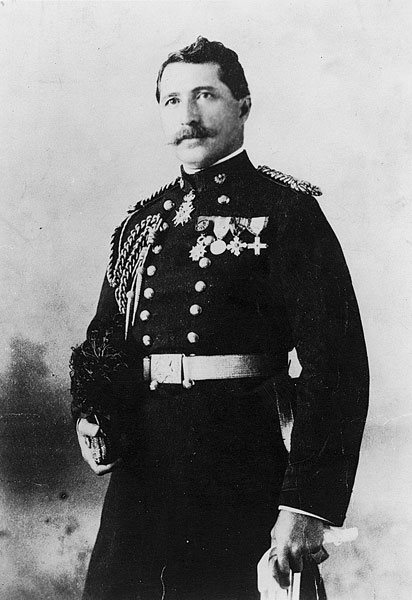 Curtis 'Iaukea Society
Coming soon.
About Bro. Curtis 'Iaukea
Brother Curtis Piʻehu ʻIaukea (1855–1940) served as the chief diplomat of the Kingdom of Hawaiʻi during the reigns of King Kalākaua and Queen Liliʻuokalani. ʻIaukea was born December 13, 1855 in Waimea. His father was J. W. ʻIaukea and mother was Lahapa Nalanipo. At an early age he was sent to live with adoptive parents Kaihupaa (his mother's brother) and Keliaipala to live in the building of the former Royal School. The building had been turned into a home for royal retainers known as kahu. His uncle Kaihupaa, who had been an assistant to King Kamehameha III, fell into a well trying to save ʻIaukea when he was only about six. He was intended to be a companion for Prince Albert Kamehameha but the prince died in 1862.
In November 1878 he was made Colonel of the King Kalākaua's person staff. From 1880 to 1881 he was Secretary in the Foreign Office.
As the Secretary of Foreign Affairs, ʻIaukea was the most travelled member of the Hawaiian administration after Kalākaua. He served as the administration's envoy to the coronation of Tsar Alexander III of Russia and accompanied Queen Kapiolani to Washington, DC to meet with President of the United States Grover Cleveland. He accompanied her again to the United Kingdom to celebrate Queen Victoria's Golden Jubilee. Having developed a close friendship with the British Crown, he returned to the United Kingdom to celebrate Queen Victoria's Diamond Jubilee, representing the newly created Republic of Hawaiʻi.
When the United States annexed the republic and established the Territory of Hawaiʻi, ʻIaukea became involved in local politics. He served as Sheriff of Honolulu 1907–1909. He also served as trustee of the Queen's Medical Center 1905-1909.
He served in the Territorial Senate 1913–1915, Secretary of State from 1917 to 1921, and Acting Governor of the Territory from December 30, 1919 to March 30, 1920. He died in March 5, 1940.
Brother Curtis P. Iaukea was made a Master Mason in Pacific Lodge No. 822, under the Grand Lodge of Scotland prior to its becoming Honolulu Lodge No. 409 under California.